"Anukarniya" is a small initiative to bring experts of various fields for sharing their journey and stories. Stories that are not only about how they were able to reach the career position they are in right now but also about their failures which contributed to their success. Our guests also talk about various scholarships and programs related to their fields, which might be your dream career or field of interest. The three major goals of this podcast series are the following – 1. Guidance to the youth to know the path towards their career goal in STEM 2. To disseminate the knowledge about scholarships of the speaker's field of expertise per episode 3. To discuss the possible ways to face failure because we are taught how to deal with success but not about failures. To connect to the initiative, feel free to reach out to us. If you want to nominate a speaker or wish to volunteer for the cause you can write to us on anukarniya@gmail.com. Happy learning!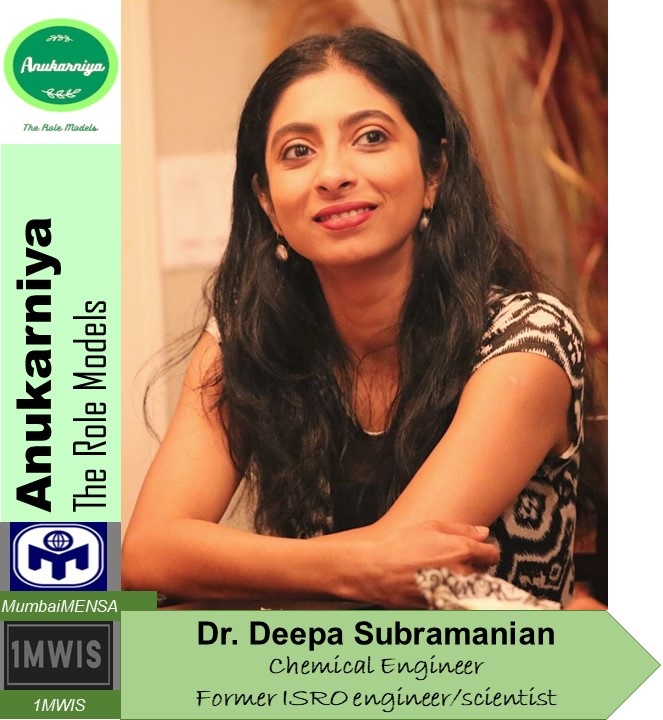 Podcast 5: Deepa Subrahmanian
Dr. Deepa Subramanian is a Chemical Engineer currently working in the area of technology commercialization, with applications in nanotechnology and sustainability. She completed her Postdoctoral Training from Yale University, Ph.D. and Masters from the University of Maryland, College Park, and Bachelors from Mumbai University.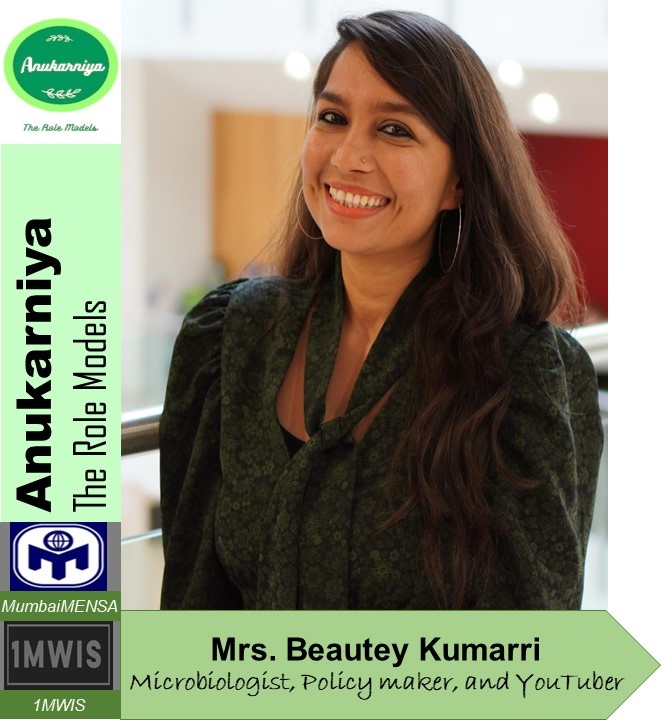 Podcast 4: Beautey Kumari
Mrs Beautey is a development professional with over 6 years of working experience with NGOs across India. She has worked in the health and nutrition, child rights, and livelihood sectors in rural, tribal, and urban slums. Beautey is a Microbiology graduate from the University of Delhi and was awarded the gold medal during her post-graduate diploma in Rural Management from Xavier Institute of Social Service.
Facebook – Beautey Kumarri
Instagram – https://www.instagram.com/beauteyk/
LinkedIn – https://www.linkedin.com/in/beauty-kumari-5bb7934a/
Youtube channel – https://www.youtube.com/channel/UCk3qr1H6n0HE7eAc5vOVRjQ/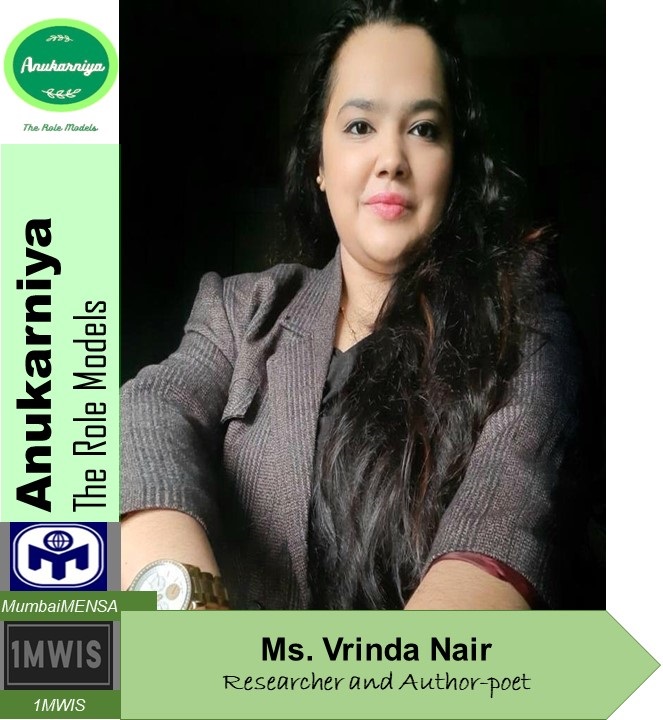 Podcast 3: Vrinda Nair
Vrinda Nair is an aspiring scientist and currently specializes in molecular and computational biology with a keen interest in programming. She also does independent research on numerous scientific questions which sparks curiosity inside her and has presented her research work at several international conferences. Vrinda extensively works in STEM and has trained students in molecular biology courses.
LinkedIn – https://www.linkedin.com/in/vrinda-nair-074947100/
1MWIS – https://www.1mwis.com/team
Insta – https://www.instagram.com/lettersatwork/
Letters@work – https://vrindabn.in/2020/09/05/letterswork-my-new-venture/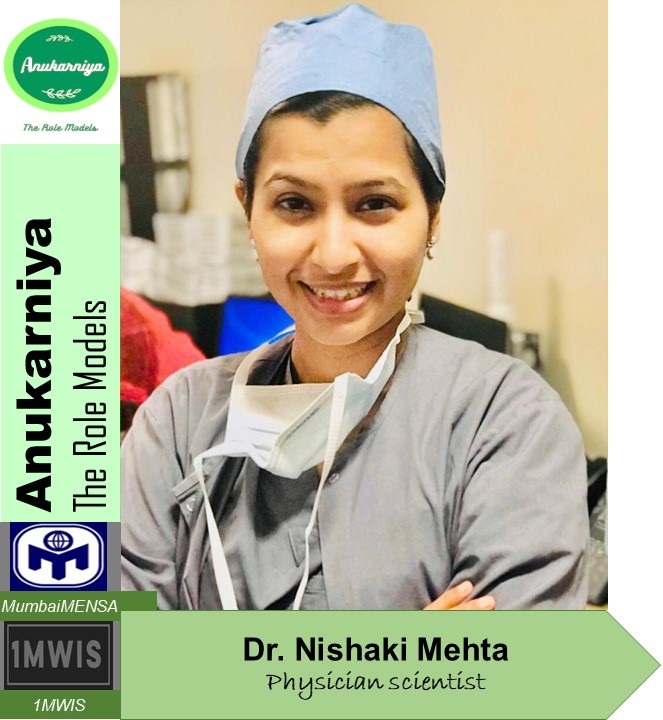 Podcast 2: Nishaki Mehta
Dr Nishaki Mehta is a physician-scientist. As a cardiologist, she trained at Harvard for her cardiac electrophysiology which deals with electrical heart rhythm disturbances.
Instagram– https://www.instagram.com/nishakimehta/
LinkedIn – https://www.linkedin.com/in/nishaki-mehta-32908011/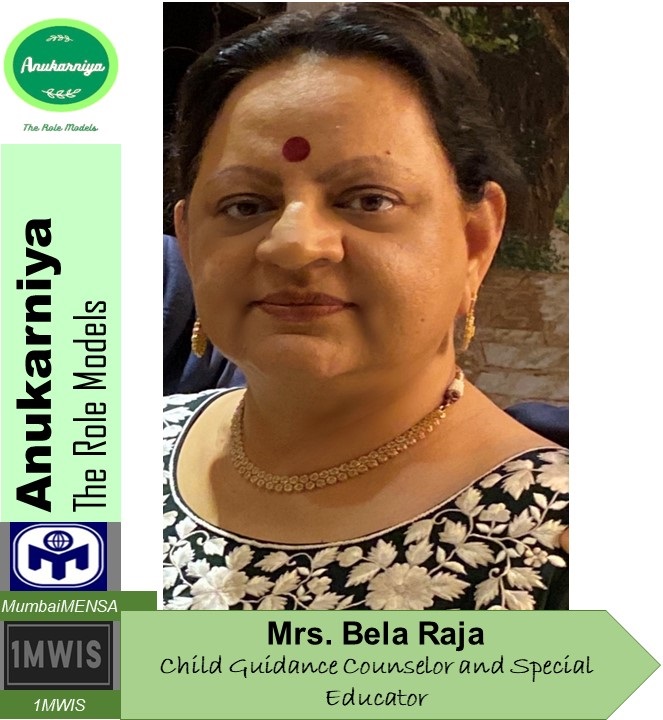 Podcast 1 : Bela Raja
Instagram – https://www.instagram.com/bela_raja/
LinkedIn – https://www.linkedin.com/in/belaraja/
For accessing the books and short movies, check out her page – https://www.learningwithld.com/
Mrs Bela Raja is a child guidance counsellor and special educator. She works with children who have Special Needs and specializes in the area of Specific Learning Difficulties.