Welcome to Mensa India's official YouTube channel!
For the ones that haven't heard, Mensa India is the Indian arm of the international high IQ society Mensa. It is a National Mensa chapter that reflects the diverse nature of both Mensa and India in its member body. The society has a presence in Pune, Mumbai, Bengaluru, Kolkata, Chennai and Delhi/NCR. Emerging chapters exist in Nasik, Hyderabad, Shillong and Baroda.
And for the ones that have heard, Mensa needs no introduction!
And keeping in mind the diverse nature of members and visitors alike, this channel aims to satiate the needs of all, striving to post videos on a plethora of subjects, to whet your appetite for information and knowledge.
So what are you waiting for, hit that subscribe button, and that bell icon, and hop on board the Mensa Express!
YouTube link: https://youtube.com/channel/UC0wVten7mQxF6C3v3RF3lng
AstroSIG meet…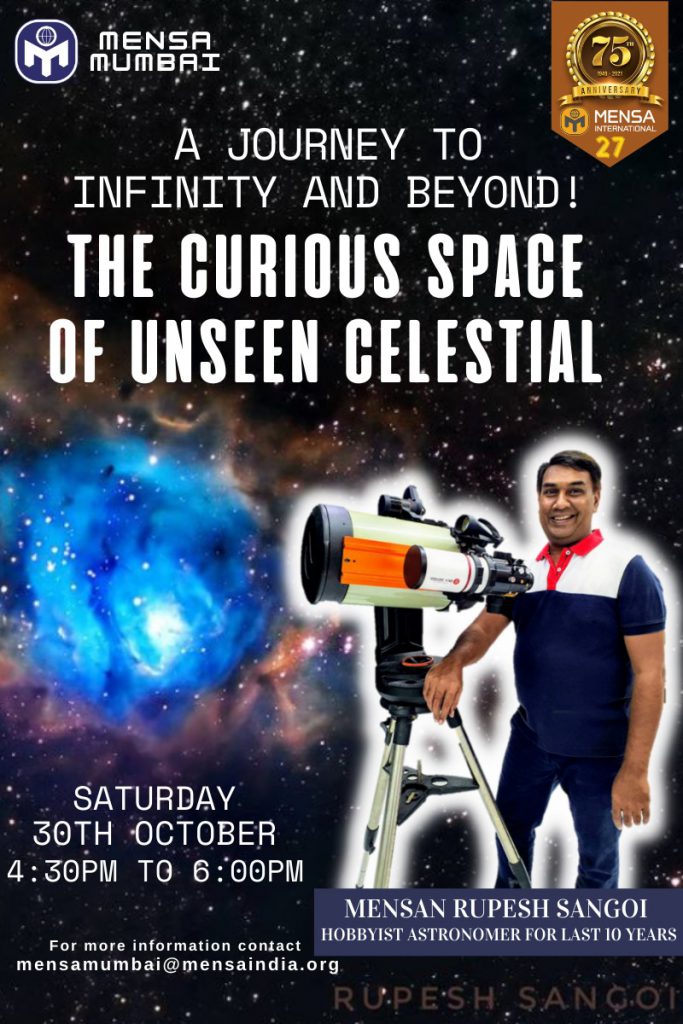 Just as borders don't restrict us, the skies don't limit us too!
Our members have a variety of interests and what is the use of this whole cauldron of knowledge if it can't be shared with others!
This meeting was held by AstroSIG (SIG = Special Interest Group) member Mr. Rupesh Sangoi as an awareness/introduction session for attendees to astrology and telescopes!
PENSA meet…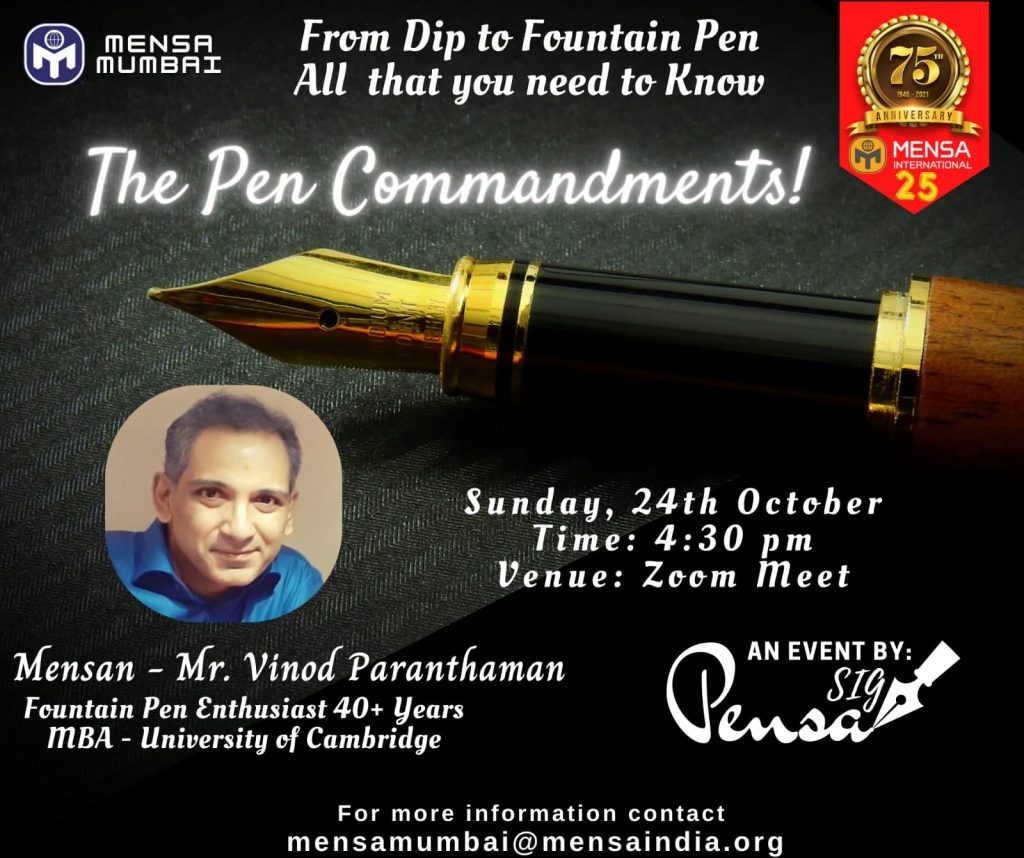 The pen is mightier than the sword, so they said.
And what could be mightier than a whole army of Mensans, each with a pen!
This meet, again by a Special Interest Group, was held to rekindle the love of ink pens among members, an art that is slowly getting eroded! So what are you waiting for, get hold of your fountain pen that you probably used in school and get writing!
Wealth Creation for Beginners… Raunak Onkar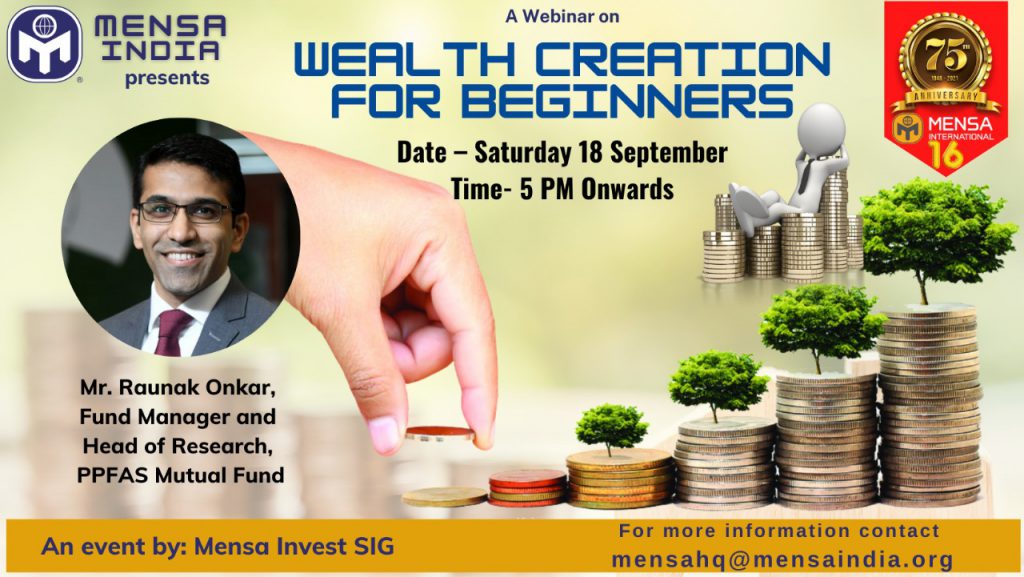 Money, the root cause of all evil, but a necessary one nonetheless! And who doesn't want a little bit more! With a whole lot of investment options, it is a labyrinth out there. Keep your money in the wrong corner, and it just might get lost. So Mr. Raunak Onkar was kind enough to share some of the tips and tricks into creating and safeguarding your wealth legitimately and ethically.